Student Organization Success Coaches
On This Page:
---
Services
We can help! Coaches provide support to students on their involvement journey. Any student can request support from a Coach through a variety of options:

Get Involved Consultation:

Looking to get involved and not sure where to begin? Wanting to take a different path on your involvement journey? Connect with a Coach through an Involvement Consultation to receive a personalized list of recommended student organizations based on your interests and aspirations.

This appointment is generally 20 minutes.

Student Org Planning Meeting:
Create an action plan with a Coach to address specific goals you have as an organization. As our most common type of meeting request, a Planning Meeting will entail discussing your priorities and collaboratively developing your road to organizational success. If your organization has previously met with a Coach, please schedule with your assigned team member. Common requests include:
Following organization processes (registration, elections, transitions, and any other constitutional processes)
Increasing member engagement (recruitment, retention, on-boarding, off-boarding)
Navigating organizational changes (developing new initiatives, re-structuring, leadership responsibilities)
Preparing for upcoming event/experience (brainstorming, action planning, risk reduction)
Using university resources (completing applications, integrating resources into the organization's operations)
All Student Organization Success Framework outcomes & resources
This appointment is generally 60 minutes.
Student Org Check-In Meeting:
Have a brief meeting with a Coach to address a quick need. If you have previously worked with a Coach, please schedule with your assigned team member. Common requests include:
Follow-up to a previous meeting
Question(s) about registration
Question(s) about a resource / receiving a referral
Question(s) about the Student Org Management System
This appointment is generally 30 minutes.
---
Student Org Constitution Review:

The constitution is one of the most valuable components contributing to an organization's success. It's important to make sure your constitution is best serving your organization. A Coach can do an in-depth review of your organization's constitution to help you and your team identify opportunities to strengthen the foundation of your organization. You will submit detailed information to the Coach who will then complete the review and provide you with feedback.

This appointment is generally 60 minutes.

Advisor Consultations:

All advisors and co-advisors are invited to schedule time with our student org team for brief, informal, "office hours" style conversations. During these 20-minute appointments you are invited to ask questions, consult about an issue, get help with the Management System, or whatever else you might need.

New Org Support
:
A new student organization is encouraged to connect with a Coach who can be there every step of the way to support you launching this exciting new initiative on campus. You must go through the
New Org Process
before you can schedule with a Coach. Schedule a Check-In Meeting if you'd like an introduction to various resources, a Planning Meeting for thorough support in creating goals and action items, or a Constitution Review to work on your new constitution.
General Org Support:
If you don't particularly need a meeting or need to connect sooner than a meeting is available, reach out to
csls@osu.edu
.
Coaches utilize the Student Organization Success Framework to pursue organizational excellence across a variety of essential outcomes. Coaches are well-versed in university contacts and resources, and serve as a liaison to help you find the answers you need.

For help requesting support from a Coach, email csls@osu.edu.
---
Not seeing what you need? Maybe one of our partners can help!
Other Student Activities Services:
Campus Partner Services:
---
Meet the Team
Nick Braun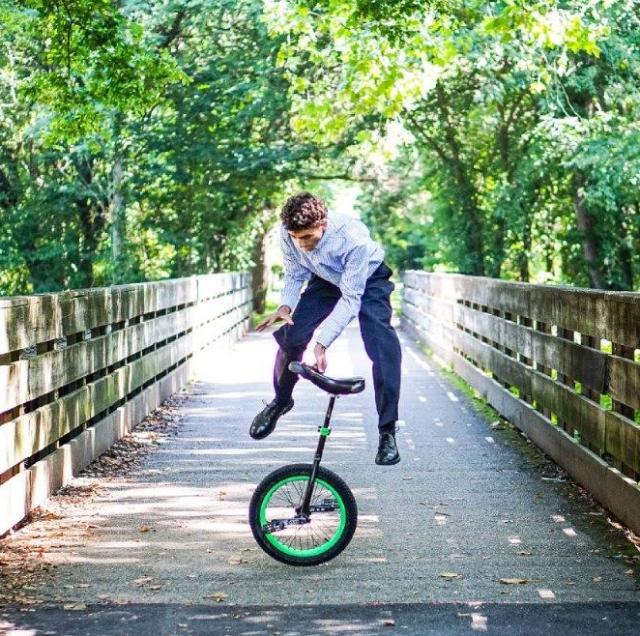 When I'm not behind my laptop screen coding or moderating on Discord, you can find me pedaling around campus on my preferred mode of transportation – the unicycle! As the founder and president of Unicycle Club, I teach people how to unicycle and allow them to discover the world of unicycling. I love helping people do something they're passionate about, and that's what brought me to coaching. I want to see others succeed in bringing whatever it is they are passionate about to campus.
Co-leads the Resource Support Team
he/him/his ~ 4th year undergrad ~ Computer Science and Engineering
Maddie Chandler
In addition to being a Coach, I am heavily involved with the Society of Women Engineers (SWE) at Ohio State and serve as the Director of SWE's Big-Little Program. I am also involved in the Food, Agricultural, and Biological Engineering department's mentorship program. I'm so excited to be a coach because it gives me a chance to give back to the student org community that has provided me with so much. I've gained a great community from being involved on campus through student organizations, and being a coach allows me to help student leaders foster the organizations that offer community to so many other students.
Resource Support Team
she/her/hers ~ 3rd year undergrad ~ Food Engineering
Martha Cibasu
I am passionate about involvement because it allows you to find your community of people on campus that you can grow and learn from as well as have fun together. I'm excited to work with organizations on recruitment and helping organizations plan events. Outside of being a Student Organization Success Coach, I am also involved with National Society of Black Engineers (NSBE) and OHI/O. In my spare time, I enjoy traveling, baking, and reading.
Leads the Community Relations Team
she/her/hers ~ 3rd year undergrad ~ Chemical Engineering
Katie Girouard
Hello, I come from Raleigh, North Carolina and have been a true Buckeye since I was little! Since my dad graduated from here I have a true passion for OSU, our sports, and buckeye-spirit. As an Animal Sciences major, I also enjoy working with CFAES and animal-related clubs such as 4 Paws for Ability. Being treasurer of ASCA for the past year has also given me great insight into financial management and connection among exec members. I would love to learn about your organization's goals and help you achieve them!
Cohort Development Team
she/her/hers ~ 3rd year undergrad ~ Animal Sciences
Yena Kong
Outside of the cohort, I am a member of the Korean Broadcasting Station organization and an organic chemistry lab TA. I am also a volunteer at the Wexner Medical Center and a research volunteer at the Cherian Lab at the Ohio State University Comprehensive Cancer Center at The James. Since OSU is such a huge campus, I know the importance of students being involved and finding a community. As a coach, I look forward to working with organizations in creating a community that not only strengthens bonds, but one members can identify with and feel passionate about!
SIF Attendee Experience Coordinator 2021-2022
Cohort Development Team
she/her/hers ~ 4th year undergrad ~ Psychology
Grace Momenee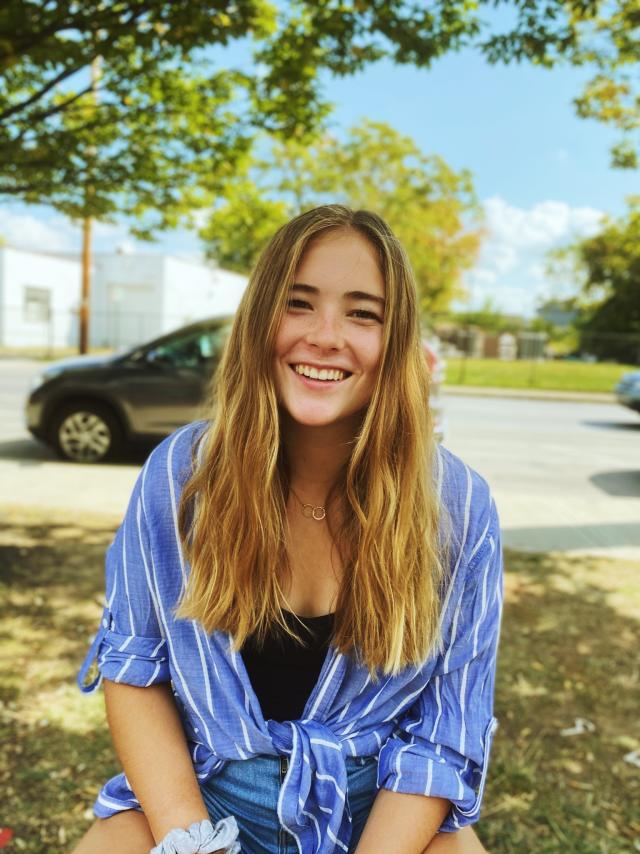 Outside of the cohort, I love to spend time outside being active or cozy up indoors with a tough crossword. I am studying Public Affairs in the Glenn College with a specialization in Nonprofit Management and a minor in Environmental Science. I am currently a field hockey coach for a local high school and I am also on the club team at OSU! As a coach, I love connecting with new organizations on campus and helping them learn to run effectively and efficiently. It is awesome to work with a brand new organization from the very beginning and get to see what great things they end up doing!
Leads the Cohort Development Team
SIF Org Experience Coordinator 2021-2022
she/her/hers ~ 4th year undergrad ~ Public Affairs
Meera Nair
Outside of being a Coach, I work closely with BuckeyeThon as the Director of Team Member Strategy so recruitment and stewardship are my favorites aspect of organizations. I additionally volunteer in a Microbial Infections and Immunity Lab here at OSU. My hobbies includes playing volleyball, baking, and watching tv. I love to get to know people so the aspect of helping people find their community is what I am most excited about coaching.
Community Relations Team
she/her/hers ~ 3rd year undergrad ~ Neuroscience
Noi Sandlers
My time spent outside of the cohort includes being part of the Undergraduate Business Women Community as well as being a member of Buckeye Undergraduate Consulting Club. In my free time I like to garden and spend time outdoors. As a coach, I am excited to help out student orgs and the student body in any club-related decisions, and I am looking forward to a great year!
Community Relations Team
she/her/hers ~ 2nd year undergrad ~ Finance
Julie Schnell
When I am not studying or going to class, I enjoy being involved in every way that I can be on campus! Along with being a Coach, I am also the Vice President of Communications for Mortar Board Senior Honor Society, the Director of Communications for Peers Advancing Literacy in Students, the Marketing Coordinator for OSU Democrats, and a student assistant for the Graduate School. I feel that I have learned just as much from my involvement on campus as I have in the classroom. This is the reason that student involvement is so important to me.
SIF Logistics Coordinator 2021-2022
Cohort Development Team
she/her/hers ~ 4th year undergrad ~ Psychology
Sri Vidya Uppalapati
I was a Materials Science Engineering student for three years, and my involvement in Undergraduate Student Government and IGNITE was part of what guided to me to recognize that the work I wanted to do in the world was applying policy solutions and engaging in meaningful programming, not just standing at a lab bench making my polymers. So when people ask why they should get involved, my answer is to see if you've actually explored your passions because I realized mine only in my senior year and it wouldn't have happened without being involved! I love working with orgs on how to make membership meaningful in every level and space. Even if it's coming to one event a year and finding a welcoming atmosphere anyway, or putting in 10 hours a week at an exec-board level and gaining professional and interpersonal skills, every member should find that the organization gives back to them at the level they want. If you're trying to find me, I recommend your nearest library or bookstore, cafe or dance floor depending on time and day!
Co-leads the Resource Support Team
she/her/hers ~ 6th year undergrad ~ Public Policy and Analysis
Nick Wead
When you think of an Ohio State Super Fan, allow me to come to mind. Before college, I was fortunate enough to attend football games as a young boy without a thought of my college pursuits. For years, I was enthralled by the spirit and traditions that came alive in Ohio Stadium during a football game day. Years later, perhaps by chance or maybe it was fate, I found myself entwined with Block O, the Official Student Section Organization of Ohio State Athletics. I progressed from a Football Committee Member to being elected the Football Director to now serve as Block O's President. This journey has granted me unique experiences with Ohio State Athletics and has enlightened my passion to develop future leaders and guide them to succeed in their pursuits.
Resource Support Team
he/him/his ~ 4th year undergrad ~ Economics
---
Join the Cohort!
About Coaches:
With one of the largest student org communities in the country and the number one choice for involvement at Ohio State, Coaches fill the crucial need in providing support to students navigating their involvement experiences. Coaches consult with student organization leaders on a wide variety of topics which include member development, operational efficiency, event planning, leadership transitions, fundraising, community-building, wellness, and much more. Coaches help org leaders assess their organization's strengths and growth areas to implement action plans that contribute to the organization's success. Beyond consulting directly with org leaders, Coaches also serve as involvement ambassadors by offering Get Involved Consultations to students looking for a meaningful involvement experience on campus and are also skilled in event management by overseeing and implementing the Student Involvement Fairs. Coaches truly carry a diverse tool belt in being able to support the student org community interpersonally through individual consulting, broadly in hosting one of the largest events on campus, and being an overall conduit of support for students on their involvement and leadership journey.
Members of this cohort:
Model peer leadership and network with many student leaders, forming strong connections across the university
Build a wide array of skills transferrable to a career, from individual consulting to large-scale event management
Empower student leaders to take action in strengthening their leadership and their organization
Represent Student Activities in providing experiences that contribute to the culture of involvement on Ohio State's campus
Support each other in problem-solving, navigating new situations, and caring about the success of our community.
Should I apply?
Are you passionate about helping others, a great listener, and an eager learner? You would do well as a Coach. With the dynamic array of opportunities and skills that come with being a Coach and to best serve the robust and diverse student org community, this cohort thrives when it represents all types of involvement and experiences on campus. There is not any specific pre-requisite student org experience needed to apply. Students from all types of leadership backgrounds and involvement journeys can thrive as Coaches, and students who have faced challenges in their leadership or involvement experience can offer a valuable and needed perspective in serving the student org community. All students are welcome and encouraged to apply.
Cohort operations are a hybrid experience of virtual and in-person connections
Cohort Meeting on Thursdays from 6-7 p.m. for ongoing training and team-building
Two hours per week offered for appointments, self-selected between 9 a.m.-8 p.m. M-F
Support of the Student Involvement Fair each semester
Additional opportunities for leadership through one or more of our functional teams: Cohort Development, Community Relations, and Resource Support
Cohort requirements (meetings and appointments) do not occur over university breaks, summer semester, or during finals
Flexibility and trust regarding caseload management and academic/personal commitments
Multiple onboarding meetings in March-April based on group availability
Optional Information Sessions for all five Student Activities Cohorts are being offered during the application window. Consider attending if you'd like to learn more about the opportunity.
Application details and timeline:
Applications closed February 20 for the formal interview process this semester, but applications can be considered on a case-by-case basis through May 1. Interview invitations are issued in late February, and will be scheduled for early March. There are a couple of onboarding meetings in the end of spring semester with full cohort membership and participation starting in August. Email Brooke Olson, Coordinator of Student Organizations and Involvement, at olson.276@osu.edu with any questions or for more information.