Student Organizations Home
Login to Student Organization Management
Get Involved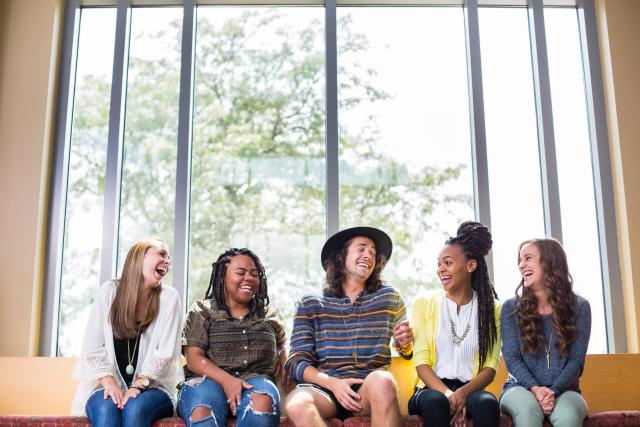 Join one of the 1,300+ registered organizations
View the student organization directory →

Learn about starting your own student organization
Visit the registration page →
With almost 1,400 student organizations, Ohio State provides a wide range of opportunities for students to get involved. Student organizations have a significant impact in providing effective learning environments for students, preparing them to live and work in a global community.
In addition to building lasting friendships, student organizations provide many benefits including serving as a medium for academic discourse, personal growth, leadership development, intercultural understanding and community engagement. Moreover, research suggests that involved students tend to perform better academically and are more likely to graduate when compared with their non-involved peers.
---
Contact: CSLS@osu.edu | 614-292-8763
Student Organizations Staff
| | | |
| --- | --- | --- |
| MacGregor Obergfell | Fiscal Officer, Student Organization Funding | |
| Johnnie Jordan | Coordinator, Keith B. Key Center for Student Leadership and Service | |
| Anna Fredendall | Coordinator, Student Involvement and Organizations | |
| Jen Pelletier | Associate Director, Student Activities | |
If you have question about student organization registration and training or funding, please or email Anna or MacGregor directly to set an appointment. Office hours are finished for the semester; please check back in August for update fall semester office hours.
Questions? Please check out our FAQ Page.
Submit your Announcement to the Student Organization Insider
We are happy to include announcements from student organizations and campus departments. Submissions received by Tuesdays at 2 p.m. will be included in the next Insider.
Subscribe to the Student Organization Insider weekly newsletter
The newsletter is sent out weekly on Wednesdays throughout the academic year and monthly throughout summer (May, June, July). All individuals listed as primary leaders, treasurers, and advisors should receive the newsletter directly.
Subscribe to the Insider by using the subscribe box below.
To unsubscribe from the newsletter, please use the 'unsubscribe' button on the bottom of the newsletter.