Funding
Login to Student Organization Management
Only registered student organizations whose presidents, treasurers and advisors have completed their respective training sessions, and who are in good financial standing with the Ohio Union (i.e. active organizations), may receive Council on Student Affairs (CSA) funding. Organizations may apply for funding while the group is in pending status, but must be active in order to receive funds. The listed treasurer is the only officer with access to the online request forms. Please review the student organization guidelines for complete information on fundable and non-fundable expenses.
The new fiscal year (FY) for student organizations begins on June 1, and all funding availability starts over on this date. Unused funds from one fiscal year do not roll over to the next year. Annual programming funding begins with programs occurring on June 1. The funding cycle ends on May 31 each year.
More detail on the funding process, including fundable and non-fundable items, programs and eligibility is outlined in the Student Organization Registration Guidelines. It is recommended that the treasurer consult training documents and guidelines before submitting funding requests.
Funding Available to Student Organizations
There are two types of funds available to registered student organizations: operating funds and programming funds. Operating funds are used for expenses necessary to maintain your organization, while programming funds are used to hold an event on campus.
Treasurers may access the online request forms through the Management System. Primary Leaders and Advisors do not have access funding request forms. While it is not a requirement to have attended training to access the forms, it is highly encouraged to attend training first to ensure accuracy in the request process.

Operating funds are used for general operation of the organization during the year.

Advertising | Recruitment Event Refreshments | Promotional Items | Office Supplies | Retreats or Conferences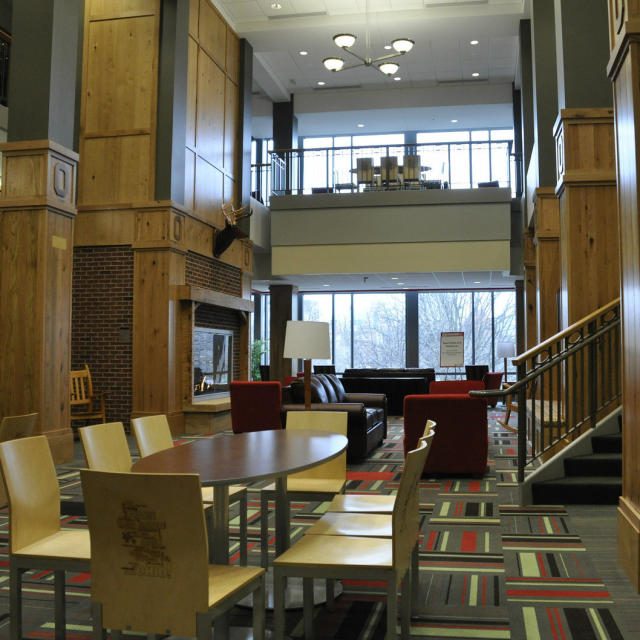 Registered student organizations are eligible to apply for up to $200 in operating funds to be used for the general operation of the organization during the year. The chart in the Student Organization Registration Guidelines (page 15) outlines fundable and non-fundable expenses for operating funds. Treasurers should submit one request with all estimated budget items for the year, rather than multiple, smaller requests.
Operating funds requests can be submitted starting on July 1. Requests must be submitted before April 1 of the end of the academic year in order to be reviewed and processed. Applications submitted at the deadline must be approved during the first week of April in order to insure a check will be cut in time for an audit to be submitted by May 1. Audits for funds received must be turned in by May 1 each year for the group to keep good financial standing.
To apply for operating funds, Login to Student Organization Management
Programming funds
are used to host programs and events on campus.
Programs | Events | Performances | Speakers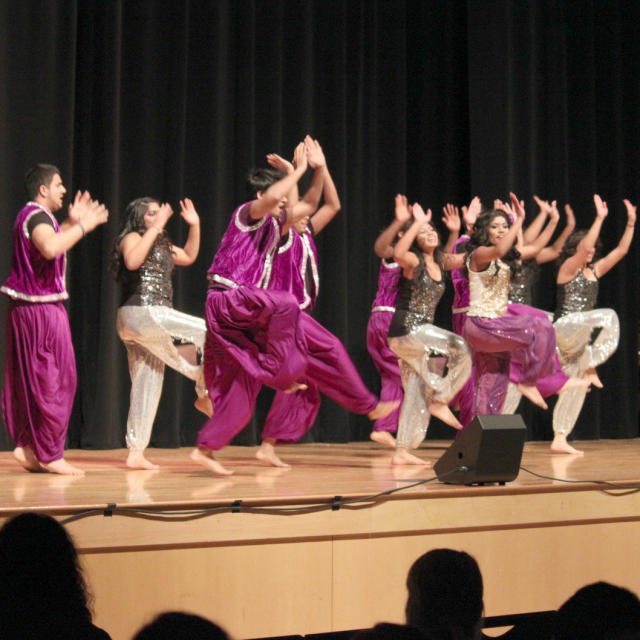 Student organizations may apply for up to $2000 or $3000 in programming funds. Programming funds are to be used to host a program or event on campus that is open to any Ohio State student to attend. The Programming Expense Categories chart from the Student Organization Registration Guidelines (pages 15, 17-22) outlines fundable and non-fundable expenses for programming funds. Funds are issued on a reimbursement basis upon successful completion of an audit within 30 days of the originally scheduled program date (see below). The Program Examples document provides a sample of possible programs.
To apply for programming funds, Login to Student Organization Management

Programming Funds Deadlines for Current Year

The dates below will be the same for each subsequent registration year. Please plan accordingly to ensure your program requests are submitted on time, based on the scheduled date of their occurrence. Late requests cannot be reviewed. Programming Funding annual amounts begin with programs on June 1.

April 15: events occurring June 1 - August 15
July 1: events occurring August 16 - October 15
September 1: events occurring October 16 - December 31
November 1: events occurring January 1 - March 15
February 1: events occurring March 16 - May 31

CSA Allocations (see below) will review all requests once the funding window has closed. No advance notification can be given for early submissions, as each funding window is viewed as a collective.
CSA Funding Audits
Student organizations that receive funding are required to submit a CSA Funding Audit each year. While organizations must meet the audit deadlines, they are welcome and encouraged to submit audits as soon as they are able.
Operating fund audits are due by May 1. Organizations in receipt of operating funds that fail to turn in an audit by May 1 will forfeit future funding and registration status. Organizations that did not receive operating funds during the fiscal year are not required to submit an operating funds audit.
Programming fund audits are due no later than 30 calendar days after the scheduled event date. Organizations approved for programming funds will be reimbursed after submitting their audit. The audit must include original itemized receipts. The items for which the organization will be reimbursed must comply with the Student Organization Guidelines fundable expenses. Failure to submit programming fund audits within 30 calendar days may result in the audit being void and not reimbursable. Date changes to events must be communicated to the CSA Fiscal Coordinator to ensure funding will remain available.
Audit forms should be turned in to the Resource Room in the KBK Center for Student Leadership and Service, second floor of the Ohio Union. The following audit forms are available.
Please print a copy of the form to fill in to include with your receipts and documentation.
Tips for Treasurers
Treasurers should complete audit forms using the following tips for success:
Audited items may deviate from the original budget as submitted on the request form, as long as expenses submitted are still fundable
Use original, itemized, legible receipts
Provide cancelled checks and/or bank statements along with any invoices, pick-up slips, delivery orders, etc. that do not show proof of payment
Provide accurate, specific information on the vendors, amounts, and description of expenses
Do not subtotal any expense categories - list all receipts individually
For direct payment to Ohio State University vendors, write 'please pay directly' on invoices being submitted
For reimbursement to other Ohio State University departments, please provide appropriate chartfield information
Do not highlight expenses on thermal register receipts
Additional Helpful Information for Treasurers
Treasurer Training - Follow this link for information on training and to register for a training session.
Fundraising - There are many different ways to raise the funds necessary to make your organization successful. The Student Organization Insider is one of the best ways to learn of fundraising opportunities, as any information received is passed on via this weekly e-mail. Additional information can be found in the Student Organization Fundraising Resources document on our website. For organizations looking for sponsorship through Huntington Bank, please email us at CSLS@osu.edu to be put in contact with their representative.
Tax Information/ EIN Information - An EIN stands for employer identification number. All registered organizations at Ohio State must have an EIN number. You can obtain an EIN from the IRS by calling 1-800-829-4933 or by applying online.
When you apply online, you will be asked to identify your organization's type of legal structure. Select: "View Additional Types, Including Tax-Exempt and Governmental Organizations" then "Social or Savings Club."
Treasurers may login to the management system and click on "View Org Information" to view the EIN on file for the organization.
AP Compliance Form - In order to request funding checks, organizations need to have an AP Compliance Form on file, to create an Ohio State assigned vendor number.
The AP form can be filled out electronically, but must be printed and turned in hardcopy.
All required fields must be completed, partial forms cannot be submitted.
Fill out the full student organization name where it says Business Name
Use the primary leader or treasurer's phone number
Enter your EIN.
Sign, print name, and date the form.
Return form to the Center for Student Leadership and Service, Ohio Union, attention: Lindsay Marx.
Non-Profit Status - Student organizations are not legal entities of the Ohio State University, and thus are not tax-exempt or nonprofit by virtue of their existence as a student group. Student organizations can apply to be considered a nonprofit, tax-exempt organization (501c3). These organizations may be subject to additional restrictions in accordance with the IRS rules and regulations. For more information on the policies associated with being a nonprofit and for more specific directions on how to apply for non-profit status, you can go to the IRS Charity/Non-Profit page, or review the 501C3 general information document (for educational purposes only).
Council on Student Affairs - The Council on Student Affairs (CSA) is a Subcommittee of the University Senate. It serves as the link between the student governments, the faculty and the administration. It also is serves as the advisory body to the Vice President for Student Life.
CSA Allocations - CSA Allocations is a subcommittee of CSA made up of students, staff and faculty working together to determine how Student Activity Fee funds and some Student Life funds are allocated. In the case of student organizations, CSA Allocations decides funding issues and reviews program proposals.
For more information on CSA and CSA Allocations, please visit their website at http://studentlife.osu.edu/csa/
Please contact Angela Britton at CSAfunding@osu.edu with questions regarding the student organization funding process.
Questions? Please check out our FAQ Page.