Student Organizations Home
With over 1,400 student organizations, Ohio State provides a wide range of opportunities for students to get involved, become leaders worth following, build organizations worth joining, and leave a lasting legacy.
Our student organizations team offers a wide variety of support for annual requirements, organization and member development, as well as resources and programming. Use the information below to get started or contact us at csls@osu.edu for additional assistance.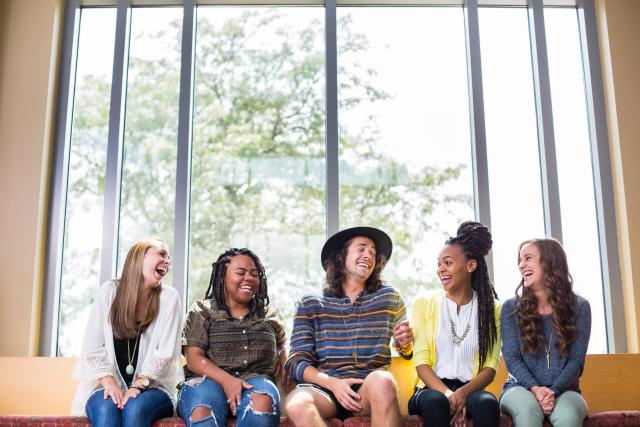 Menu:
---
Student Organizations Team
| | | |
| --- | --- | --- |
| Jaylen Lindsey | Risk Reduction Specialist | |
| Erin McAlhaney | Coordinator, Student Organizations and Involvement | |
| Brooke Olson | Assistant Director, Student Organizations | |
| Jen Pelletier | Associate Director, Student Activities | |
| Elizabeth Rowles | Fiscal Officer, Student Organization Funding | |
| Cassie Smith | Coordinator, Keith B. Key Center for Student Leadership and Service | |
---
Student Organization Success Coach Consultations
Student Activities offers ongoing support for any student organization through consultations with Student Organization Success Coaches, who are trained peer leaders who can help you strengthen your student organization's member development efforts, general operations, and community engagement. Coaches cover a wide variety of support topics and can sustain ongoing relationships with student organizations. You can schedule a meeting with a Coach for questions about a specific resource or resource referral, discussions with your leadership team, reviewing your constitution, developing organizational goals and action plans, and anything that will support your organization!
Student Coaches will not have appointments or office hours when offices are closed, during university breaks, or during the summer term. Instead, staff will be available for bookings during university breaks and summer term.
---
Campus Departments: Submit an Announcement to the Student Organization Insider
The Student Organization Insider is a weekly email newsletter sent to student organization leaders, advisors, and other interested subscribers. Submissions must be received by Tuesdays at 2 p.m. to be included in that week's Insider. Based on volume of submissions, it may be possible that your announcement is not included in the next publication. Student Activities staff reserve the right to edit submissions or omit submissions.
The Student Organization Insider is published weekly on Wednesdays during the academic year and monthly during breaks (winter, summer).
Student Organizations: Submit an Event to the Student Org Calendar
All active/pending organizations are now able to advertise on the Student Life Calendar. You can add your organization's events and milestones. Events can be on-campus or off-campus, in-person or virtual. Milestones are considered opportunities that are not tied to a location such as an application deadline. Regular student org meetings cannot be posted to the calendar, but all other programs and opportunities you'd like to widely advertise can now be shared on a much larger platform! Learn more about how the calendar works and start posting at go.osu.edu/StudentOrgCalendar. Email csls@osu.edu with questions.
---
Student Employment Positions
---
Subscribe to the Student Organization Insider
All individuals listed as primary leaders, treasurers, and advisors are automatically added to the Insider email list. Subscription is open to any other interested individuals.
To subscribe, enter your email address in the box below and click "subscribe."
To unsubscribe from the newsletter, please use the 'unsubscribe' button on the bottom of the newsletter.