Student Organizations Home
Login to Student Organization Management
Get Involved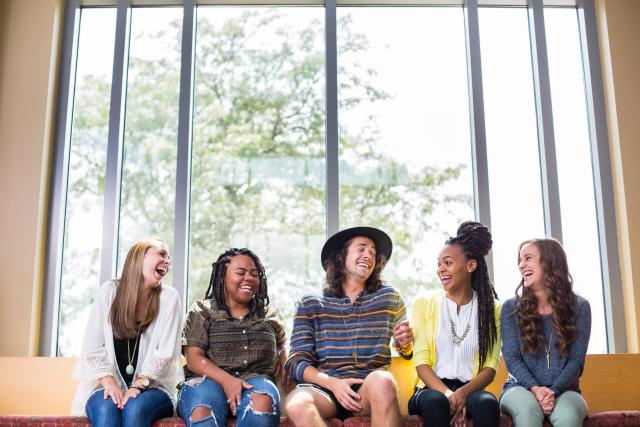 Join one of the 1,400+ registered organizations
View the student organization directory →

Learn about starting your own student organization
Visit the registration page →
With over 1,400 student organizations, Ohio State provides a wide range of opportunities for students to get involved. Student organizations have a significant impact in providing effective learning environments for students, preparing them to live and work in a global community.
In addition to building lasting friendships, student organizations provide many benefits including serving as a medium for academic discourse, personal growth, leadership development, intercultural understanding and community engagement. Moreover, research suggests that involved students tend to perform better academically and are more likely to graduate when compared with their non-involved peers.
During spring semester 2020, many student organizations will be operating virtually while others may suspend their operations. Please use the Student Organization Directory to contact organization leaders for specific details about their plans.
---
Contact: csls@osu.edu | 614-292-8763
Student Organizations Staff
| | | |
| --- | --- | --- |
| Angela Britton | Fiscal Officer, Student Organization Funding | |
| Johnnie Jordan | Coordinator, Keith B. Key Center for Student Leadership and Service | |
| Brooke Olson | Coordinator, Student Involvement and Organizations | |
| Jen Pelletier | Associate Director, Student Activities | |
Staff Office Hours
Connect with our staff for general questions or to complete a New Organization Welcome meeting in our regular office hours during the autumn and spring registration windows:
Mondays at 10:30 a.m.-Noon.
Thursdays at 1-2:30 p.m
Effective through the end of the spring registration window, April 15, 2020, Office Hours will be offered online via CarmenZoom. No appointment is necessary, though you are welcome to reach out to us to schedule a meeting if these hours do not work for your schedule at csls@osu.edu
Note on using Zoom: You may be prompted to enter the meeting ID to join. The meeting ID is the 9-digit number within the respective hyperlink above. Once you join the meeting, you will enter the waiting room. The student org team member hosting Office Hours will bring you into the meeting once the previous NOW meeting/consultation has ended.
NOTE: Office Hours will not occur if offices are closed.
Student Organization Success Coaches are available for questions on the Student Organization Success Framework or other topics regarding student orgs. Visit the Coach webpage to learn more and request support.
NOTE: Coaches will not have appointments or office hours when offices are closed.
Request Support from Student Activities
Looking for a Student Organization Success Coach, a workshop/retreat or support for a community engagement project? Use the Student Activities Request Form to seek the specific help you need! Our team of trained students and staff members are ready to support you, your organization, department, or group.
Submit your Announcement to the Student Organization Insider
The Student Organization Insider is an email newsletter sent weekly on Wednesdays to student organization leaders, advisors, and other interested subscribers. We are happy to include announcements from student organizations and campus departments. Submissions must be received by Tuesdays at 2 p.m. to be included in that week's Insider.
NOTE: The Student Organization Insider is not sent during university breaks, and is subject to a variable schedule based on time of the year.
Subscribe to the Student Organization Insider weekly newsletter
All individuals listed as primary leaders, treasurers, and advisors are automatically added to the Insider email list. Subscription is open to any other interested individuals.
To subscribe, enter your email address in the box below and click "subscribe."
To unsubscribe from the newsletter, please use the 'unsubscribe' button on the bottom of the newsletter.