Student Organization Success Coaches
Apply to join the Cohort or nominate someone to apply! Application open until Feb 14, 2021. See details below.
Menu:
---
Services
We can help! Coaches provide support to students on their involvement journey. Any student can request support from a Coach through a variety of options:

Get Involved Consultation:

Looking to get involved and not sure where to begin? Wanting to take a different path on your involvement journey? Connect with a Coach through an Involvement Consultation to receive a personalized list of recommendations based on your interests and aspirations.

Note: There are specified opportunities for Get Involved Consultations at times for students living abroad to accomodate time differences

Planning Meeting:
Create an action plan with a Coach to address specific goals you have as an organization. As our most common type of meeting request, a Planning Meeting will entail discussing your priorities and collaboratively developing your road to organizational success. Common requests include:
Adapting to change
Advisor Partnerships - Reconnecting with your advisor and establishing a better relationship
CSA Funds application/use and Fundraising
Event planning
Improving the member experience - recruitment, retention, and everything in-between
Preparing for or recovering from a leadership transition
Promoting and implementing wellness as an organization
All other Student Organization Success Framework outcomes & resources

Constitution Review:

The constitution is one of the most valuable components contributing to an organization's success. It's important to make sure your constitution is best serving your organization. A Coach can do an in-depth review of your organization's constitution to help you and your team identify opportunities to strengthen the foundation of your organization. You will submit detailed information to the Coach who will then complete the review and provide you with feedback.

New Org Support
:
A new student organization is automatically connected with a Coach who can be there every step of the way to support you launching this exciting new initiative on campus. You must go through the
New Org Process
before you can be matched with a Coach.
General Support:
If you don't particularly need a meeting, but would rather connect passively via email and benefit from having an ongoing contact to answer your questions throughout the semester, a Coach can assist you with the registration process, the CSA Funding process, and in generally navigating the resources and information available to student organizations. Request general org support by completing the
Student Activities Resource Request Form.
Coaches utilize the Student Organization Success Framework to pursue organizational excellence across a variety of essential outcomes. Coaches are well-versed in university contacts and resources, and serve as a liaison to help you find the answers you need.

For help requesting support from a Coach, email csls@osu.edu.
---
Not seeing what you need? Maybe one of our partners can help!
Other Student Activities Services:
Campus Partner Services:
---
Meet the Team
Nick Braun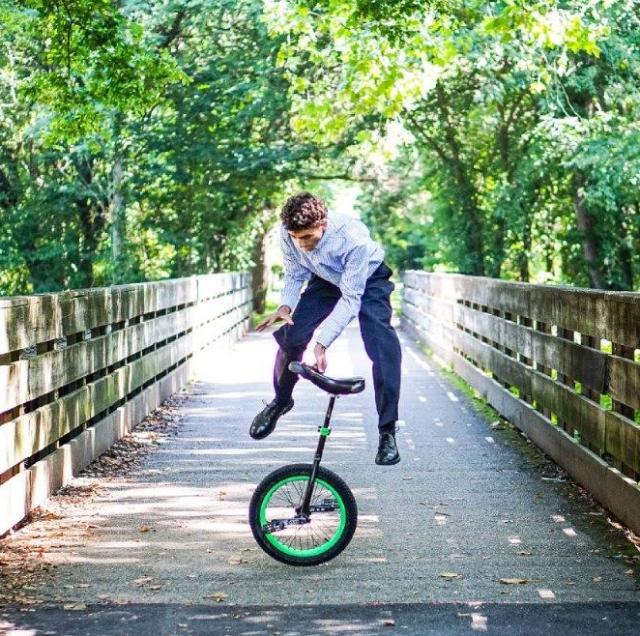 When I'm not behind my laptop screen coding or moderating on Discord, you can find me peddling around campus on my preferred mode of transportation – the unicycle! As the founder and president of Unicycle Club, I teach people how to unicycle and allow them to discover the world of unicycling. I love helping people do something they're passionate about, and that's what brought me to coaching. I want to see others succeed in bringing whatever it is they are passionate about to campus.
he/him/his ~ 3rd year undergrad ~ Computer Science and Engineering
Martha Cibasu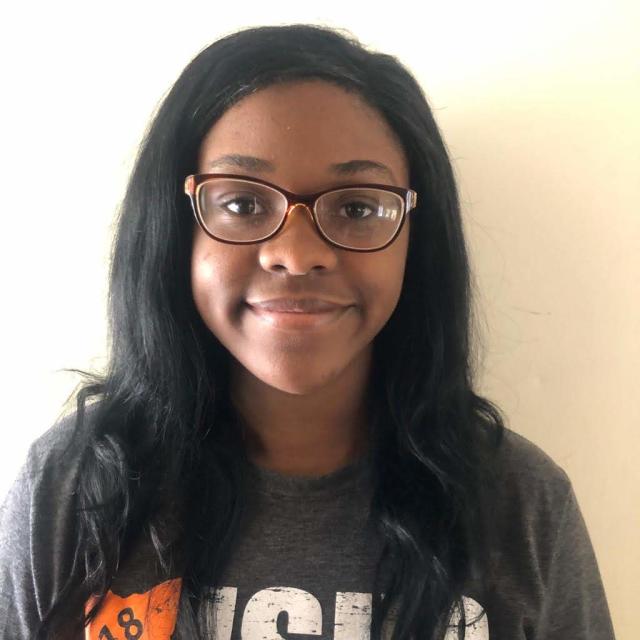 Outside of being a Student Organization Success Coach, I am also involved with my fellow National Society of Black Engineers (NSBE), STEM Scholars, and University Chorus. I'm excited to work with organizations on social perspective taking amongst organization members and wellness for orgs as a whole and their members (especially in unique times like these) and want to explore ways to destress and stay well as an organization.
she/her/hers ~ 1st year undergrad ~ Chemical Engineering
Madi Hart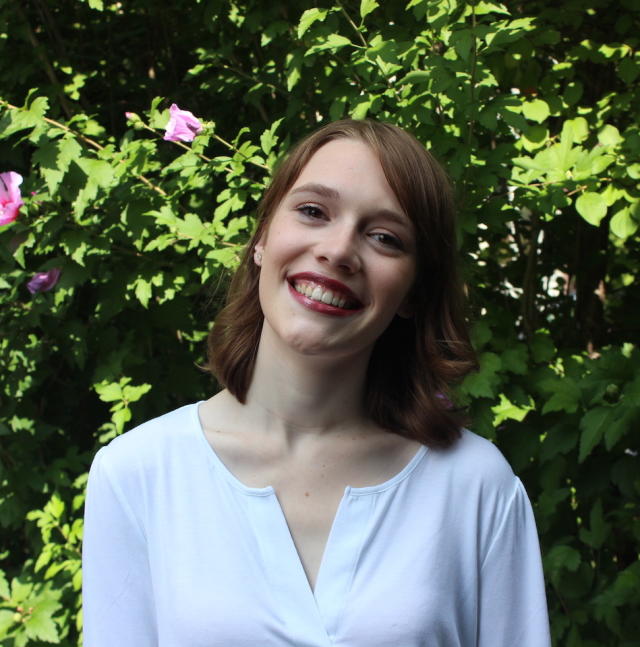 I'm currently the Vice President of Peers Advancing Literacy in Students (Pen PALS) in addition to my role as a Student Org Success Coach. I'm also very involved in the Center for the Study and Teaching of Writing, which is very fitting for my future career as a high school English teacher! I love to help orgs in all capacities, but my favorite things to troubleshoot are issues with recruitment and retention, as orgs are very much defined by the people who are in them. I'm a firm believer in the importance of getting involved and want every single OSU student to feel like they belong to at least one community.
she/her/hers ~ 3rd year undergrad ~ Secondary English Education
Morgan Leatherman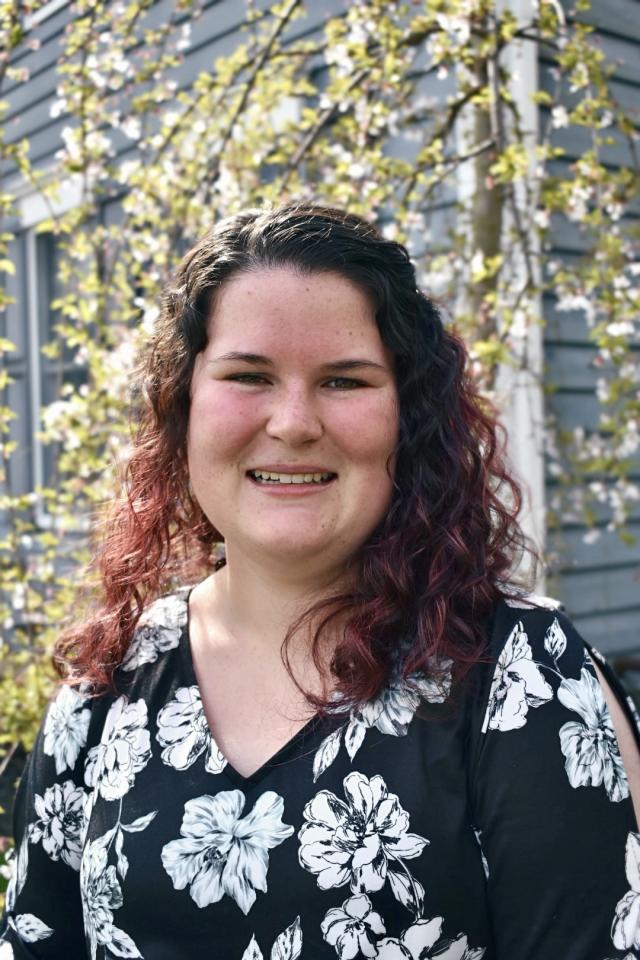 I love being involved on campus and interacting with others, so I became a Student Organization Success Coach, a Together as Buckeyes Ambassador, and a Dining Services employee. I am also the current president of the student organization National Student Speech Language Hearing Association (NSSLHA) at OSU and I am a puppy sitter for the student organization Guiding Eyes for the Blind. Being heavily involved on campus, I can see how passionate student org leaders are about what they do and they want their organization to succeed. That is why I love being there for any student organization looking for some extra support.
she/her/hers ~ 4th year undergrad ~ Speech and Hearing Science
Grace Momenee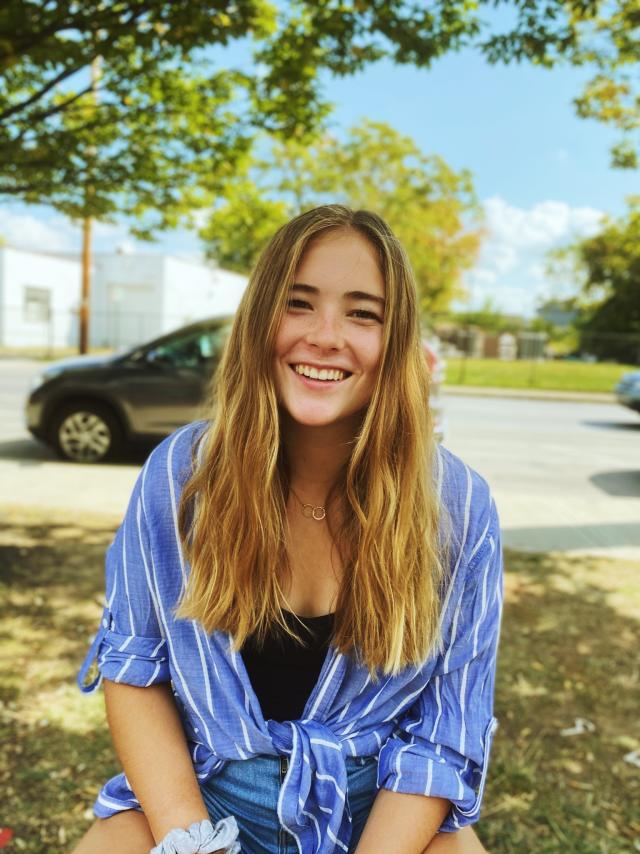 Not only am I involved as a Coach, but I also have a job as a Resident Advisor and am a member of the Club Field Hockey Team. Being a Coach, I love connecting with new organizations on campus and helping them learn to run effectively and efficiently. It is awesome to work with a brand new organization from the very beginning and get to see what great things they end up doing!
she/her/hers ~ 2nd year undergrad ~ Public Leadership, Management, and Policy
Garrett Rivas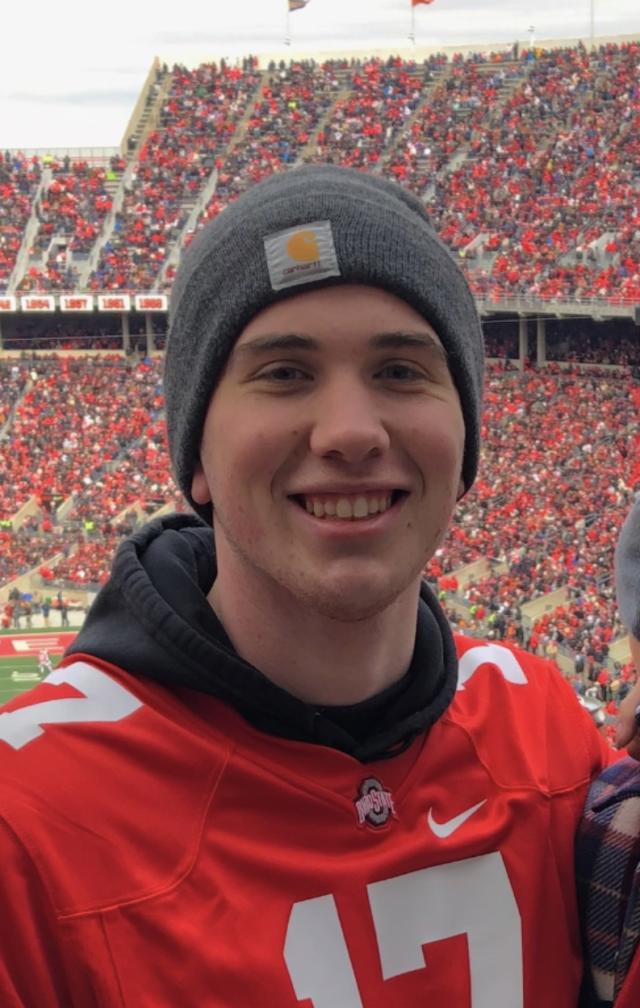 Outside of the cohort, I am the Vice President of The Ohio State University Speech and Debate Team and an Associate Consultant in Students Consulting for Nonprofit Organizations. As a coach, I love working with student organizations to analyze their strengths and growth areas, and improve the overall member experience. I particularly enjoy connecting coaching to my future career by talking with org leaders about financial management and operational efficiency.
he/him/his ~ 3rd year undergrad ~ Finance
Sri Vidya Uppalapati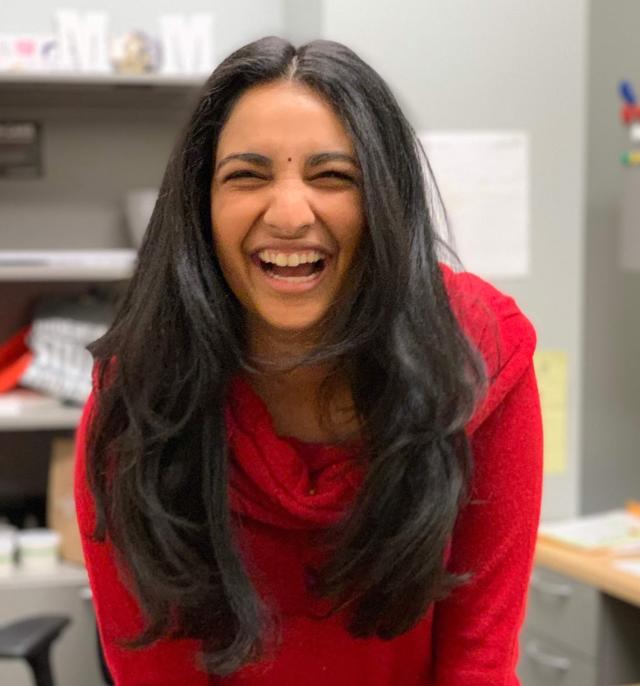 I'm thrilled to be a Student Org Success Coach this year! I was a Materials Science Engineering student for three years, and my involvement in Undergraduate Student Government was part of what guided to me to recognize that the work I wanted to do in the world was applying policy solutions and engaging in meaningful programming, not just standing at a lab bench making my polymers. One of my favorite experiences in the organizations I have been a part of, and have worked with, is navigating how to make membership meaningful in every level and space. Even if it's coming to one event a year and finding a welcoming atmosphere, or putting in 10 hours a week at an exec-board level and gaining professional and interpersonal skills, every member should find that the organization gives back to them.
she/her/hers ~ 5th year undergrad ~ Public Policy and Analysis
Piper Womelsdorf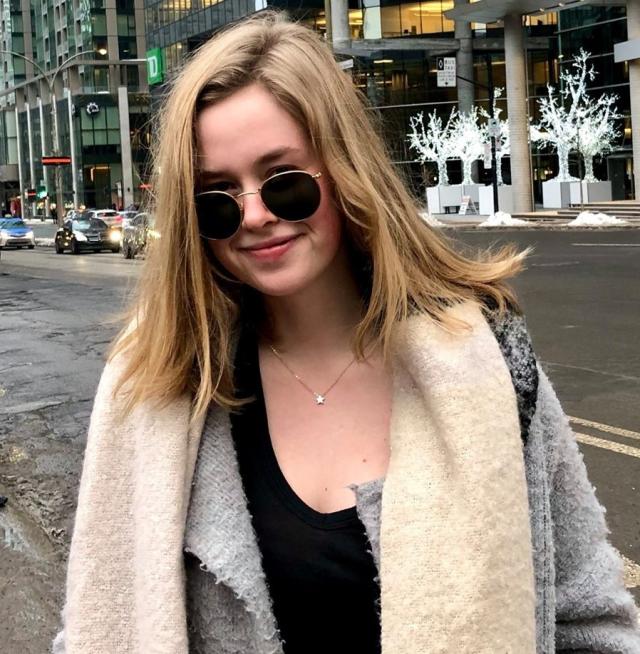 I've been involved in student organization leadership since my freshman year, and I joined Coaches as a sophomore, where I served as a chair of the Fall 2019 and Spring 2020 Student Involvement Fairs. Outside of Coaches, I'm the Vice President of the 114th Class of Sphinx Senior Honorary, the oldest student organization on campus! I love coaching because I know the value of student orgs in building community and connectivity on campus, and it's a chance to give back to the community that has given me so much.
she/her/hers ~ 4th year undergrad ~ International Relations and Diplomacy
---
Join the Cohort! Apply December 7-February 14
About Coaches:
With one of the largest student org communities in the country and the number one choice for involvement at Ohio State, Coaches fill the crucial need in providing support to students navigating their involvement experiences. Coaches consult with student organization leaders on a wide variety of topics which include member development, operational efficiency, event planning, leadership transitions, fundraising, community-building, wellness, and much more. Coaches help org leaders assess their organization's strengths and growth areas to implement action plans that contribute to the organization's success. Beyond consulting directly with org leaders, Coaches serve as involvement ambassadors by offering Get Involved Consultations to students looking for a meaningful involvement experience on campus and are also skilled in event management by overseeing and implementing the Student Involvement Fairs. Coaches truly carry a diverse tool belt in being able to support the student org community interpersonally through individual consulting, broadly in hosting one of the largest events on campus, and being an overall conduit of support for students on their involvement and leadership journey.
Members of this cohort:
Model peer leadership and network with many student leaders, forming strong connections across the university
Build a wide array of skills transferrable to a career, from individual consulting to large-scale event management
Empower student leaders to take action in strengthening their leadership and their organization
Represent Student Activities in providing experiences that contribute to the culture of involvement on Ohio State's campus
Support each other in problem-solving, navigating new situations, and caring about the success of student organizations collectively
Should I apply?
Are you passionate about helping others, a great listener, and an eager learner? You would do well as a Coach. With the dynamic array of opportunities and skills that come with being a Coach and to best serve the robust and diverse student org community, this cohort thrives when it represents all types of involvement and experiences on campus. There is not any specific pre-requisite student org experience needed to apply. Students from all types of leadership background and involvement journeys can thrive as Coaches, and students who have faced challenges in their leadership or involvement experience can offer a valuable and needed perspective in serving the student org community. All students are welcome and encouraged to apply.
Optional Information Sessions for all five Student Activities Cohorts are being offered during the application window. Consider attending if you'd like to learn more about the opportunity.
Application details and timeline:
Applications are due on or before Feburary 14, 2021. Interview invitations will be issued in late February, and will be scheduled for late February/early March. There are a couple of onboarding meetings in the end of spring semester with official cohort membership and participation starting in August 2021. Email Brooke Olson, Coordinator of Student Organizations and Involvement, at olson.276@osu.edu with any questions or for more information.