Leadership Week

What is Leadership Week?
Leadership Week is a university-wide collaboration to strengthen the culture of student leadership at Ohio State. Whether you have lots of leadership experience or are new to the concept, we encourage you to attend at least one event this week to strengthen your leadership abilities in one or several of the leadership themes explored throughout the week.
Programs, lunch-and-learns, workshops, and resources will be offered to:
Make leadership more inclusive and accessible to all Ohio State students.
Challenge stereotypes and myths about leadership.
Inform students about the various leadership education resources that already exist at Ohio State and in Columbus.
Help students apply leadership tenets to their personal lives, majors, and career.
When is Leadership Week?
Leadership Week 2019 is October 20-25. Our 2019 calendar will be released early next academic year, so stay tuned for that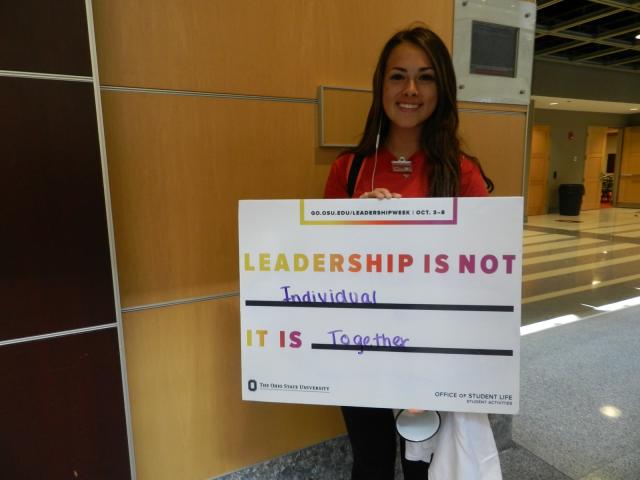 .
In the meantime, check out the themes of Leadership Week below!
Personal Exploration
Community Engagement
Wellness
Inclusion
Career Development
Questions? Please contact Chloe ten Brink!