Leadership Retreats
Planning a retreat for your organization? We're here to help!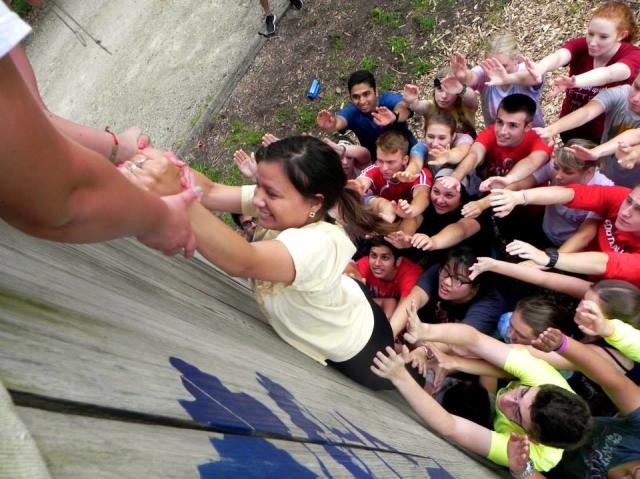 Student Activities is proud to offer a variety of resources to help your organization plan and implement a successful retreat. Utilize the resources below or contact our staff for additional assistance.
Plan Your Own Retreat
Student Organization Retreat Guide: Planning your own retreat? Consult our "Retreat Planning Guide" for advice on selecting your location, outlining your agenda, drafting learning outcomes, identifying activities to help you achieve your intended goals, and more! Student Organization Retreat Guide.
Request Student Leadership Advocates: Our trained staff and student facilitators can help design and lead a retreat for you. We can help you create an agenda, select appropriate activities and topics, facilitate a portion of or your entire retreat and provide select supplies. Use the online request form to get started and request a consultation.
Coca-Cola Leadership Retreat Packages: Thanks to the generous support of Coca-Cola, student organizations may apply for Coca-Cola Leadership Retreat Packages during the academic year. Only organizations who are registered and active with Student Activities are eligible to receive retreat packages.
Request Support from Student Activities
Looking for help with a workshop/retreat or other support or resources from Student Activities? The Student Activities Request Form is here for you! Our team of trained coaches, facilitators, and staff members are excited to support you, your organization, department, or group.