LeaderShape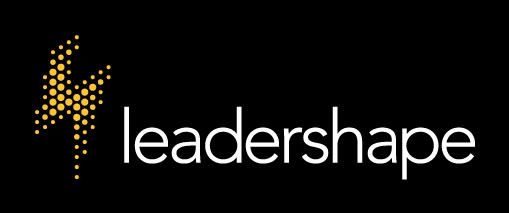 What is The LeaderShape Institute?
The LeaderShape Institute® at The Ohio State is "six intense day leadership development experience designed to help young leaders engage in dialogue, participate in interactive self discovery in a supportive community, and learn to "lead with integrity."
With the help of Coca-Cola, the Ohio Union has been able to host a campus-based session of this national program exclusively for Ohio State students for the past 18 years.

The 2018 Institute will take place Sunday, August 12 - Friday, August 17. Save the Date!

60 OSU students are selected and are accompanied by 10 Faculty, Staff and Student staff serving in a variety of leadership team roles.

Participants will travel off campus, lodging and meals are provided for the entire week - This program is offered at no cost to students.
Additional information can also be found on the national organization's website at leadershape.org.
What happens at the LeaderShape Institute?
The LeaderShape Institute utilizes highly interactive program methods rather than classroom lectures. Everyone is a teacher and everyone is a learner. Participants spend time in small and large groups, discovering more about themselves and their leadership potential while working towards a vision grounded in their deepest values. In addition, participants explore not only what they want to do, but who they want to be. It's one of the most unique, energizing and transformative leadership experiences available.
The program aims to:
Increase your commitment to acting consistently with your core ethical values, personal goals, and convictions

Enhance your capability to develop and enrich relationships as well as strengthen your commitment to respect the dignity and contributions of all people.

Embrace the belief in a "healthy disregard for the impossible"

Develop the capability to produce extraordinary results.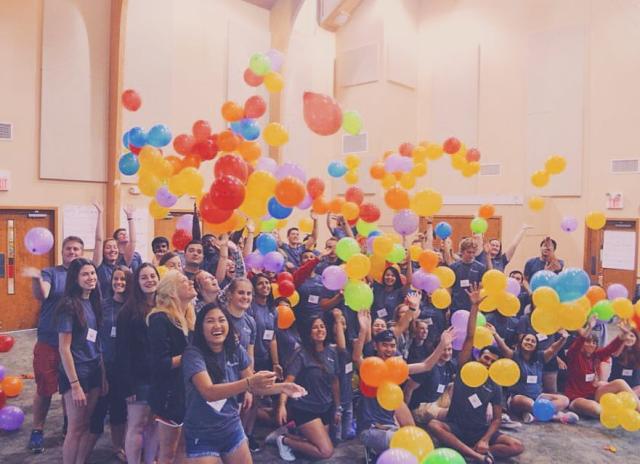 Apply Here!
The application for the 2018 Institute is currently closed. Please check back in the spring for information regarding our 2019 Institute application!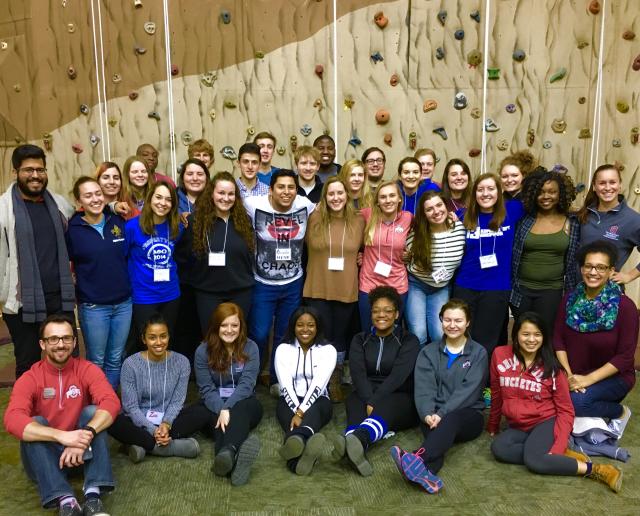 Are you interested in serving as Cluster Facilitator?
The Cluster Facilitator serves as a bridge between the Learning Community and learning application in the Family Cluster. Being a part of the this year institutes provides you an opportunity to serve as students resource, catalyst, and coach.
In this role you would be foster the learning environment though:
Modeling leadership behavior and acting with integrity,
Clarifying, summarizing, and sharing ideas,
Guiding group discussions,
Facilitating selected segments of the curriculum,
Establishing a climate conducive to learning,
Challenging assumptions and encouraging reflection and feedback, and
Maintaining an energy level that matches the pace of the Institute
For more information on the primary responsibility of a Cluster Facilitator, check back in spring for the 2019 Institute.
Questions? Contact Anna Fredendall at fredendall.7@osu.edu