Big Ten Voting Challenge
About the Challenge
The Big Ten Voting Challenge will mobilize registration and turnout at all 14 Big Ten universities. The challenge begins Sunday September 17, 2020 and runs through November 3, 2020.
Ohio State student voting rate for the 2016 Presidential election was 59.1%.
What's At Stake
One of the most important values Big Ten universities teach is the importance of civic engagement. Voting in elections gives students a voice in the democratic process and in the decisions that affect local, state, and national issues. The Big Ten Voting Challenge is a nonpartisan initiative to encourage students to exercise their right to vote, which is among the most fundamental opportunities to be an active and engaged citizen.
Trophies will be awarded to the university with the highest eligible voter turnout rate, and the school with the most improved voter turnout (relative to 2016 data).
We hope you will join this effort by getting involved, registering, voting and encouraging others to do the same!
How to Participate
Register
Every student at The Ohio State University who is a citizen of the United States of America has the right to register to vote in Franklin County using their campus address.
You can register to vote in Ohio or update your voter registration by visiting: osu.turbovote.org.
Vote
Save the date for upcoming elections in Central Ohio:
Tuesday November 3, 2020 (Register to Vote by October 5)
TurboVote also allows you to sign-up for Election Day text/email reminders!
Who is eligible to participate?
All Ohio State students can participate in the Big Ten Voter Challenge, regardless of which campus you attend. Turnout at every campus will count toward the overall Ohio State student voter turnout.
---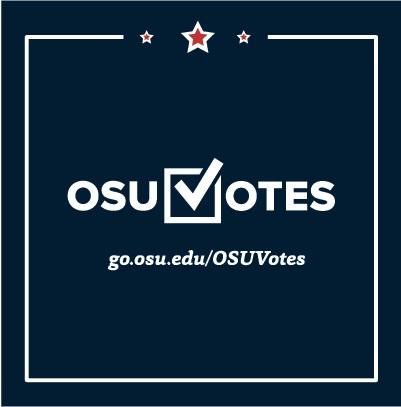 Resources
Franklin County Board of Elections (Columbus Campus)
Marion County Board of Elections (Marion Campus)
Allen County Board of Elections (Lima Campus)
Richland County Board of Elections (Mansfield Campus)
Licking County Board of Elections (Newark Campus)
Wayne County Board of Elections (ATI and Wooster Campus)
Big Ten Voting Challenge - Letter from the Presidents
---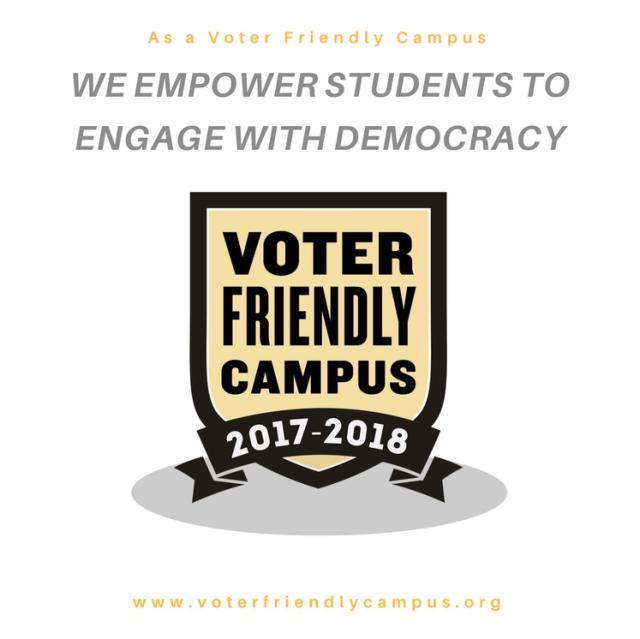 Nationally Recognized
The Ohio State University has been designated a "Voter Friendly Campus" for 2018-2019.